Are you looking for a game like Overwatch? I've got your back!
I've been hooked to Overwatch for the last few years and play it daily on my PC and PS4, how is it I still suck? No I idea.
After a few years, I wanted something new, so I went on a search for a classic game just like Overwatch and here's what I found.
Team Fortress
Team Fortress is a free to play game (yay) and usually, with free games, we don't have high expectations, but I feel like this one is different.
The gameplay, the graphics, the characters are all amazing and I feel like the majority of players wouldn't complain if they had to pay.
The servers are still really active and with constant updates being added I don't see it slowing down any time soon. It's a simple but amazing FPS, action shooter.
Paladins
A free early access game that is set in a fantasy world, full of technology, a team based shooter with strategy elements.
The world is amazing, full of goblins, mystical creatures, dragons and more. Unlock special cards in order to level up and unlock new strategies.
You can probably tell why this game was included, the gameplay just reminded me of overwatch so much that it was difficult to ignore it.
Titanfall 2 is a crazy action-packed game, filled with intense graphics, realistic immersive combat and even bigger and better titans to play with.
Doom (games like Doom) is incredibly fast-paced and filled with jaw-dropping modern graphics for you to enjoy. It's really challenging with relentless enemies for you to swarm and kill, but that's the beauty of this game.
There's arena styled combat in multiplayer and the single player boasts a relentless campaign where you must destroy and remove demons as quickly and effectively as possible. The reviews on this game are tremendous and anything i say will not do it justice, watch the trailer, read some reviews on steam and you will see for yourself.
Destiny (games like Destiny) is an online multiplayer game that takes FPS and makes it awesome. You take on the role of the Guardian where you must protect Earth from aliens who are hell-bent on destroying it.
Travel to different planets and investigate the situation, kill if needs be and most of all don't let them get anywhere near to Earth.
Dirty Bomb
Dirty bomb is a free to play game but it does have DLC that you can pay for if you want a different experience in the game itself.
Highly competitive, work with your team or find yourself six foot under in this intense, quick-paced, classic FPS game. Battle through the corrupt and infected city in order to complete missions and reach the objectives in a limited time.
CS:GO (more games like counter strick) is so popular right now, everyone seems to be playing it. Although it isn't exactly like overwatch, it does have some interesting similarities such as the shooting and the online killing.
CS:GO is a competitive online multiplayer game, where you are assigned to a team and from there you must complete the objective given to you.
Lawbreakers
Lawbreakers is not yet out at the time of writing this and so there's not much to go on aside from the epic trailer, overwatch similarities and intense graphics.
Compete in gravity-defying battles in this action-packed FPS multiplayer game.
You may have seen league of legends everywhere because you can actually play it on your smartphone, which is a huge step for the gaming world.
It's an online multiplayer game based around battle, combat and a huge arena. Use your character to play against other 'champions' and be the best in the arena.
It may not sound like much but plants vs zombies is actually super addictive and really great fun to play.
Protect your home from zombies as they try and make their way in and your zombie-zapping plants are your only savior. Think fast, place obstacles (like a pool) and even set the sun to make their task harder.
PlanetSide 2
Planetside 2 is a massive online multiplayer game where planetary war is the norm. Players merge together to fight for territories and more for their own homeland.
Huge maps, a lot of warfare and unique character customization. For a free game, this one is absolutely awesome.
Warface
ANOTHER free to play game!
Warface allows you to play multiplayer and immerse yourself into fast-paced combat, weapons, missions, challenges, conflict and teamwork. There are also loads of modes for you to play so it never gets boring as you up your skill.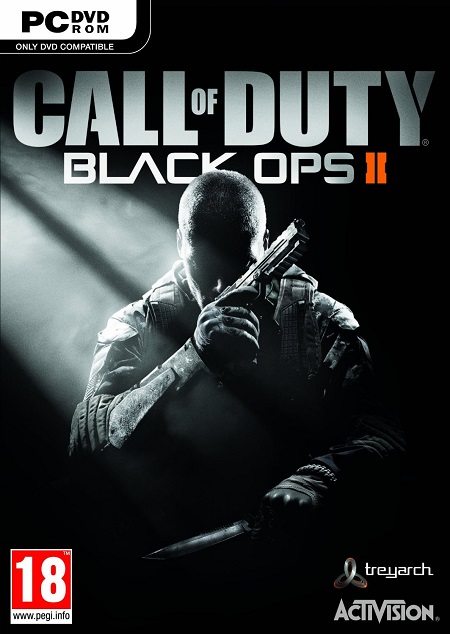 Call of duty (black ops) is a game that everybody knows about. With its crazy FPS gameplay as you play as a member of an elite special forces unit engaging in battles, warfare, missions and objectives across the globe.
The graphics are brilliant, the zombie mode is to die for and this game can never really get old in my eyes.
Make sure also to check out the list of greatest FPS games ever made.
Block N Load
If you like construction, open-world, action and multiplayer games you are going to like block n load.
Five vs Five in this unique game where everything you build and destroy has an impact on the game and on the battle.
Be clever and sneaky in order to win the battles, much like overwatch your characters are a little sci-fi and you can do crazy things in order to win (such as catapulting).
Battlefield 1 has to be one of my favorite games from the last year. The combat, graphics, story and character development are amazing and deserve a huge thumbs up.
Play real-world war battle against online players, choose your class and level up as you fight for your territory. The guns are true to each battle and country which makes the game even more realistic.
Ride horseback, in tanks, cars, on foot, in planes, blimps and boats in order to defeat the enemy.
Use our cheapest price finder to get this game on Xbox, PS4 and PC at 75% OFF.
If you like battlefield I made a list on the games similar to Battlefield
Overwatch is one of the most addicting games I've ever played, I still play it every day and I swear it makes me want to explode when I almost get a platinum rank and then lose 10 games in a row and go back to 2200 rank points, grrrrrrrrr.
Anyway, I created an amazing video about some other games just like watching Overwatch.
That was dope, right? If I missed any games then let me know in the comments down below and be sure to tell me your favorite FPS games.