I'm a sucker for a zombie game.
No joke… For the last 5 years I've always had a zombie game on the go (right now it's gmod and killing floor 2)… I even tried and succeeded at making a zombie game :O.
So there was something calling inside me to make this article of games like Left 4 Dead…
As I can still recall the intense nights spent playing this game on the hardest mode with my friend trying to get the achievement for completing all levels… Man them days RULED!
So here it is… My list of games I've played that are better, if not the same level of zombie awesome.

One of the best games I've played in the last few years…
…Honestly, this game beat a lot of the triple AAA titles I've played by miles.
It's addictive, has an amazing level up system and it's just like a cooler version of Call of Duty zombies, but with more guts, more guns and a hell of a lot more awesomeness.
It even has a versus mode where players are zombies (pretty much exactly the same as Left4Dead)…
…The only real difference is the fact that there's no story mode and instead, it's a wave based game, with a crazy boss at the end of the waves.
You earn points by killing different types of zombies and you use them points to buy amazing weapons.
You also have to pick a class to rank up in and that will decide the weapons you're best at using.
If you like killing floor check out these games that are just like Killing Floor.
This is a triple a title that mixes parkour with crazy zombie killing.
If I was to explain it, it's like if left4dead, mirrors edge and Dead island had a baby and the baby was born in the future.
It's damn pretty epic.
It's probably the closest you're going to get to reliving your left 4 dead days.
And it has a few amazing multiplayer modes that are still extremely active.
All downloaded able codes you can use within 10 minutes of purchase.
Dying Light is one of the best games I've played and I've created a list of games I think are just like it.
This game is only fun if you have at least one other friend to play it with.
With a friend it's absolutely awesome, you'll be addicted hard. But without a friend, it gets old pretty quick because you have no competition and no way to really enjoy the strategy elements in order to survive the longest amount of time.
The game still has a semi-active online community, with bursts of people coming on every time steam does a deal on it.
Why do you need to get the trilogy?
You see this game's sold on it's own too, but the trilogy version is updated with more stuff added and more of a community.
Now… STOP! Before you buy this on Steam for $50 use the sites I keep yapping on about and get yourself a code using that link.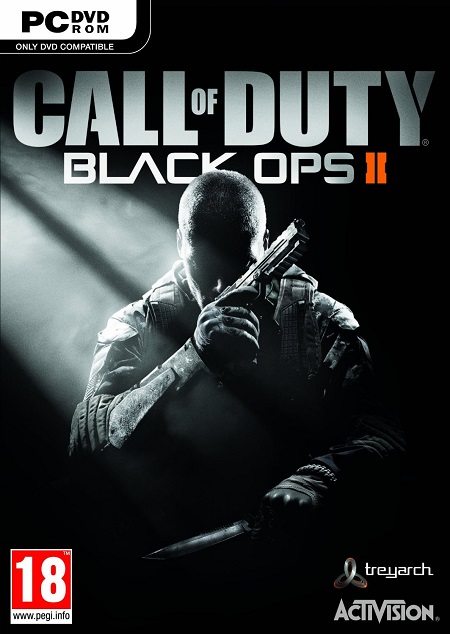 The only reason I still buy Call of Duty games is for the zombie mode…
…And no matter what anyone say's it's got one of the biggest online communities and is addictive as the very best hardcore games (especially when played with mates).
Now even though Killing Floor 2 is a much better game, there's still something magical about Call of Duty zombies that has never been captured anywhere else.
Again it's all to do with wave modes, but the modes are unlimited which means you and your group can just keep going.
And there's something adrenaline filled about the time between rounds and the moments the zombie horde overpowers your camping strategy and a friend goes down.
Now if you're like me and don't want to pay $50 for Call of Duty just to play the Zombie mode, you can get the latest COD for under $20…
All will give you codes within a few minutes of purchase and you just activate them and download the game.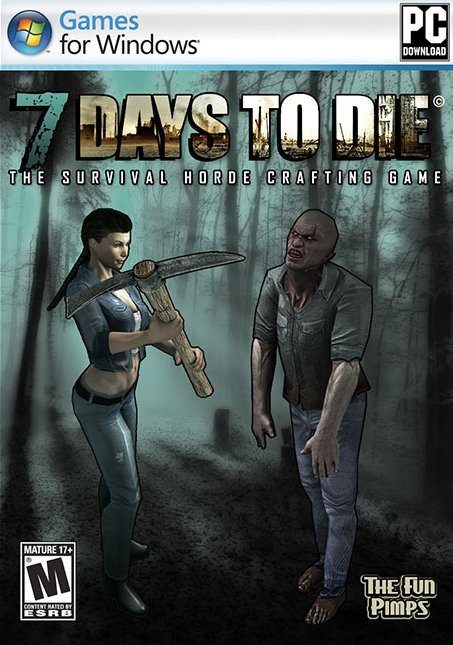 The second and last game on the list that you need a friend to play with…
Why?
I've played this game for 20ish hours on my own and if I'm honest I still don't have a clue what I'm doing.
It's just extremely hard to mine and build a base and weapons without there being two of you to get stuff.
And the multiplayer can only really be played if you have another friend, due to it being hard to find people as the maps are so big and people tend to run away from the spawn.
Other than that, 7 Days To Die is a game like left 4 dead because of zombies, not really much else.
But, that doesn't mean it's bad.
When played with a friend it's like if Minecraft mixed with DayZ.
You can build, take over, loot, kill, team up, create and barricade.
It's so epic, just be ready for bumpy starts when playing alone.
Get a massive discount on codes for steam, ps4 and Xbox using these discount links I found:
One of my all time favorite games… Why? Because this game that you can usually pick up for under 5 bucks has more content and playability than games I've spent $60 on.
In fact, I've been playing this game weekly for almost two years and I still love every second of it.
From the zombie modes where you've got to protect yourself inside one house while an array of zombies and weird jumpy things (that are played by real humans) try to get in and kill you.
You can make barricades, put down turrets, be a medic, be an arms dealer or just be a frontline troop.
There are also zombie bosses that are super high powered.
And there's a MASSIVE online community that are constantly adding new improvements to the game.
Last week I was in a game of zombies with over 90 people (it was crazy).
Plus, the game is so easy to play on most PC's and has hundreds of other games modes like: Murderer, Terrorist Town, Prop Hunt, Etc.
If you're on a budget and want one of the best PC games ever created get Garry's mod.
Tip: Garry's mod uses outside games to make it even better. So if you buy it make sure you install:
Team Fortress (it's FREE and will be enough to get you gaming).
Then when you want more game modes and maps get:
Half Life 2
HL2 Episodes 1 and 2
Portal
Team Fortress 2
Counterstrike Source
Day of Defeat Source
Right now Garry's Mod is $15 on Steam, but you can get it here for $4.99.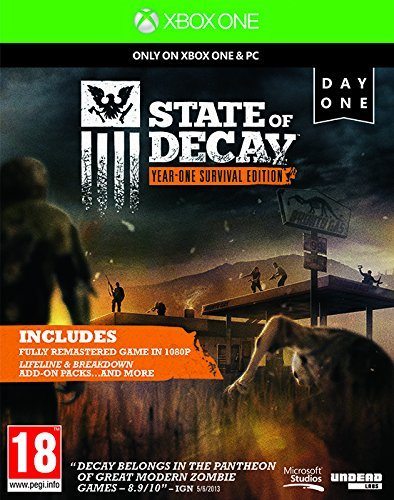 I used to play the heck out of this game… In my opinion, it was the first game that included everything I wanted from a zombie game, from cars, to making sound attracts zombies, to one death and you die, to leveling up, hoarding, building bases, great weapons and open world.
Plus this game has an awesome story and loads to explore.
It's not as fast pace as Left4Dead but it's basically a game version of the TV series The Walking Dead.
You can check out these games like State of Decay right here.
Unturned
This is a FREE game that's just a bit of fun, basically it's a laugh.
It's Minecraft, mixed with zombies, but so much weirder and more awesome than I can ever explain.
You have cars, Helicopters and other weird forms of transport that are hilarious to drive and you have overpowered but AMAZING zombies trying to kill you every step of the way.
I recommend you jump on and give this game ago, but be sure to watch a little tutorial and maybe get a friend to play with you.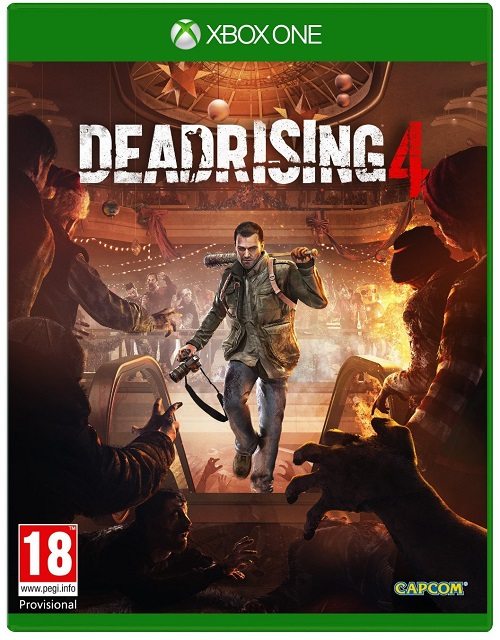 Another classic zombie game.
You're in an open world and can pretty much do whatever you like. From racing bikes in a zombie pit, to driving a kids bicycle…
Make it even better be trying multiplayer and explore the crazy world with a friend whilst destroying zombies with just plain crazy weapons.
This is the first game that really captured the same zombie hoarding effect as Left4Dead has and that's why it's gotta be on this list.
You'll save almost half the price if you get your codes online and you can just type them in, download and play.
No More Room in Hell
This is the BEST FREE zombie game on the list.
It's fun, involves lots of teamwork, has a great community, wacky guns and doesn't cost a penny.
This is the zombie game most of you have been looking for and it really does have the Left4Dead teamwork feel, which is what I think made left 4 dead so great.
If you're looking for a realistic zombie shooter, that will scare the pants off you…
…YOU MUST TRY THIS!.
Blood and Bacon
I'm going to end this with by far the most crazy game on this list.
You can tell the developers had a great time making this and my god do you feel it when you play it.
This game has over 42 thousand reviews and is overwhelmingly positive, you don't get that with games very often.
Did I mention it's one dollar? Even better right?
There's 32 types of monsters, it's a multiplayer game and you'll have a boss every 10 days.
You don't buy this for the graphics you buy it for the FUN and pure CRAZINESS!
Also if you liked all these games then you will love these 20 great zombie games that seriously are all must plays.