ZOMBIES has to be my favorite all time gaming genre.
I  mean I've played almost every zombie FPS that's been released and I'm always calling for more. So I decided to make this list that isn't like other zombie game lists… NOPE!
This list actually took time and I went and found something new, something that will excite you zombie gamers. So I'm happy to say that there's the most amazing list of the greatest zombie games EVER!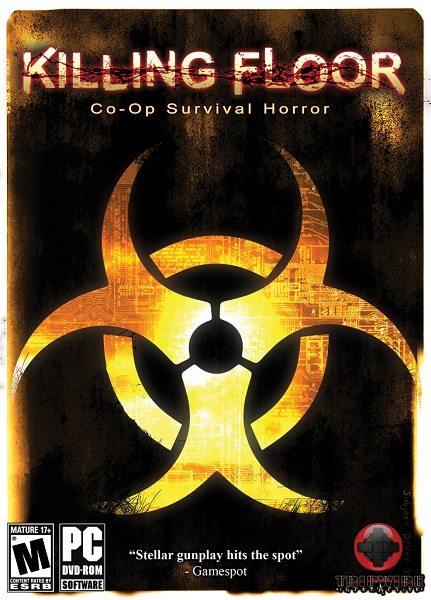 If you've not played Killing Floor and enjoy zombie FPS's then you've been missing out.
Killing Floor is basically a pumped up version of call of duty zombies, with more horror, more guns, upgrades, more maps and more zombie/alien bosses.
I mean what more could you want?
The guts are crazy looking, if blood hits the floor it stays there (everything looks like a bloodbath)
There's an amazing community of newbies, intermediates and pro's so anyone can join games and not get kicked.
There's even a versus mode where you can be a zombie and go after humans.
I play this game without any friends who own it and I love every second, but I can imagine if you had a friend who had this game it would be amazingly better.
So this should be the first zombie game on your list!
And if you get it and love it which I know you will be sure to check out the games that are like Killing Floor 2.
Most of use have played this, but I just had to mention the Left 4 Dead legacy as it was and still is one of the most amazing zombie shooters money can buy.
I'm talking crazy zombie hordes running at you while the insane bosses try to killing you with their charges or screams.
Even just thinking about this game makes me want to go and get it.
Now I'd recommend grabbing a copy of this on PC as it still has a massively active online community, so you can jump on and multiplayer it.
And if you want games similar to Left 4 Dead check this out.
Dying light (games like dying light) is what would happen if dead island, mirrors edge and left4dead had a kid.
It's a mix between zombie hordes, parkour and crazy weapon customization and missions.
It's a fast-paced game and probably one of the greatest NEW zombie games to exist.
You also get to drive cars and the multiplayer is amazing. Just check it out.
Now even though this is a fantastic game I'd recommend you get it at a discounted price as it's not worth $60. So be sure to buy using that discount link.
This is pretty similar to Call of Duty zombies. Waves of undead coming at you while you and some friends have to stay alive.
Now the only catch with this game is that you should probably have a friend who's down to get it with you.
You see with a friend it'll stay fresh for hours and hours, without a friend it gets a little repetitive.
BUT!!! This is AMAZING regardless, it's like Left4Dead mixed with call of duty.
And most people actually think this is way better than Call of Duty zombies.
In my opinion, it's a quick, fast-paced zombie shooter that's amazing for people who enjoy online gaming and killing zombies and if you have a friend to blast it with you then you're going to be in for one of the most awesome zombie playing experiences around.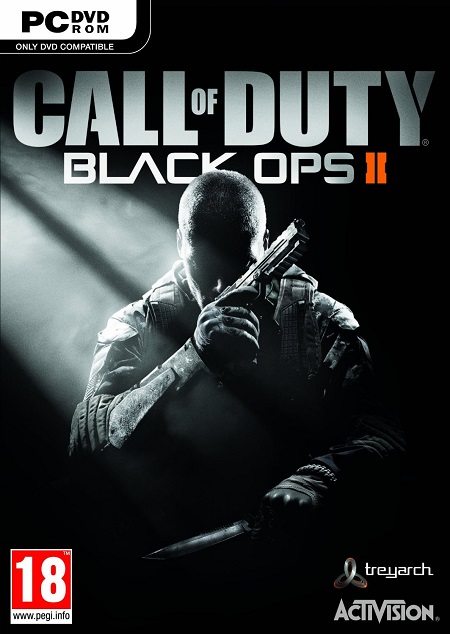 Call of Duty zombies has to be one of my favorite zombie shooting experiences.
It was probably the first time I became completely hooked to a zombie shooting game.
I literally only buy Call of Duty games for the zombie modes (I just wish they'ed release a game separately).
Call of duty zombies is the ultimate wave survival game, you can build windows, upgrade guns, get perks to give you extra health, speed, reload, etc. And yes you have to fight crazy awesome bosses.
Now it all started out in World at War, with nazi themed zombie games, then it stepped up in black ops with some of the greatest game mods.
Right now it's got a little harder than the start, but whether you're alone or with friends this has to be one of the most exciting zombie experiences ever.
Especially the ones with the big maps, my favorite being the one with the bus.
Call of duty can be expensive though and if you haven't before you should just buy the game codes online like I do.
No More Room Left In Hell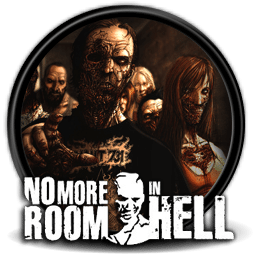 You can't go wrong.
That's the best way to start this.
It's completely FREE and one of the most kick-butt zombie shooters around.
With over 42 thousand reviews and still a very positive score on Steam, you can tell this is AWESOME.
Now this game edges on the horror a little more and is probably the only zombie game where you can kill zombie kids… Never seen that before.
It has epic multiplayer and great graphics and environments. It's a definite win and best of all it's completely free.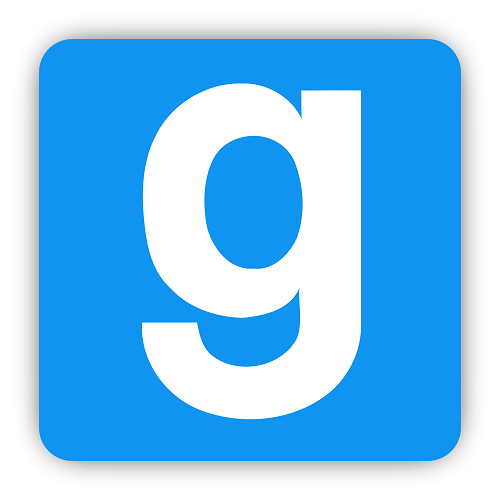 One of my all time favorite zombie games that I still play almost every weekend is Garry's mod zombies mode.
Most people don't even know that Garry's mod has zombies, but my lord it's the one of the most addictive around.
First, the graphics are Garry's mod, but this isn't about graphics, it's about addiction.
There are bosses, barricading, hiding, buying big weapons, playing as a zombie (many different types of zombie) if you die.
There are tons of maps and if you get Garry's mod with counter strike you'll be ready to enjoy some seriously awesome gaming.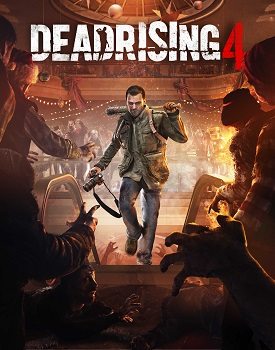 Do you like open world? If yes then dead rising is for you.
It's basically an open world game with tons of zombies that encourages you to be as creative with how you're going to kill the zombies as possible.
You can make weapons out of thousands of items, kill them with a little bicycle, create vehicles, blow them up, even enter into a death rally.
Hours of fun here and it all gets even better when you add a friend.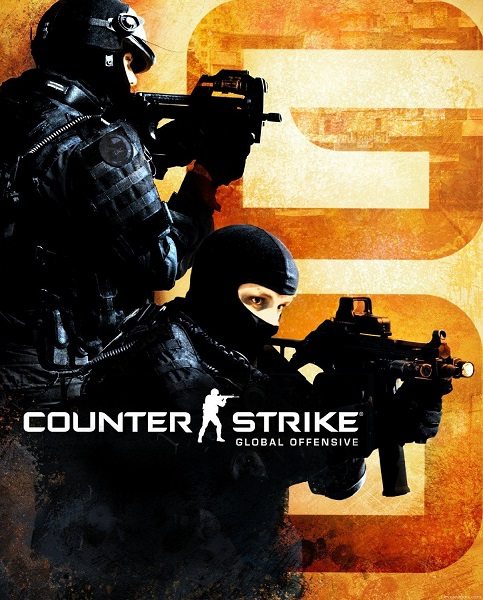 Counter strike also has an awesome zombie mod, now in my opinion, it's nowhere near as good as Gmod, but I've spent a few hours and still loved every minute.
I just suck at counter strike and there's more pro's than newbies. But other than that it's definitely worth a little time if you already own counter strike or get it to play Garry's mod.
DayZ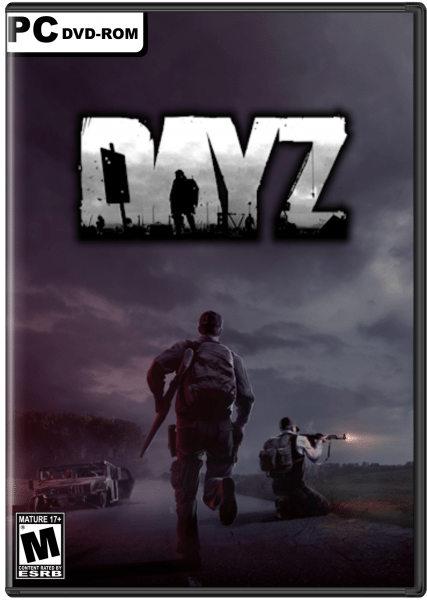 What started off as an Arma mod turned into one of the greatest zombie survival games around.
BUT…
This is a game where you need a friend or two to play with. If you have that then you'll be ready to go do some damage.
It's just about surviving and you have so much to explore lot and create. This isn't for beginners, but for more hardcore players it's great.
DayZ was a good game, but it's dying, so I created this list of games like DayZ that you need to check out.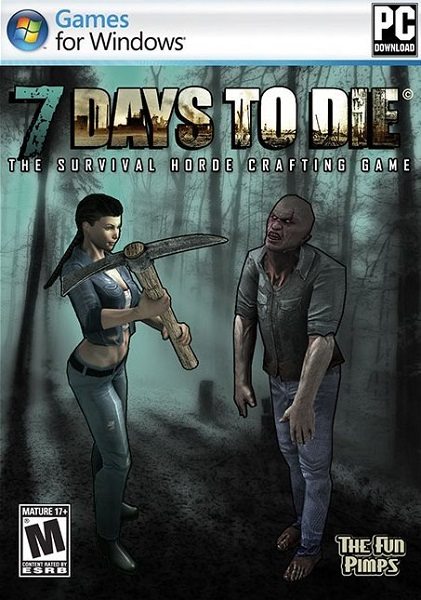 The idea is simple you and (hopefully your friends) have to build a base that can sustain itself and protect you against the crazy zombie attacks.
You have to eat, drink and lot, build bases and explore overbuilding for ideas or resources.
It's kind of like DayZ, mixed with Minecraft, Mixed with FallOut perhaps.
Now if you're alone and play this it's hard as hell, no joke I've spent 15 hours and still don't have a base, but if you're sensible you'll want a few get started videos and hopefully have a pal or met someone online who you can start building your base with.
In my opinion, this hands down beats DayZ, but is still a little harder than most zombie games and takes a bit of getting use to.
The Forest
The first few times I played this I actually got scared.
A plane crashes, you get stuck on this weird island with zombie cannibal people, you have to build a base, protect yourself while trying to find your kid.
I gave up on trying to find a kid and instead worked on the most awesome death trap filled base that allows me to catch, kill and eat my enemies.
This has been one of my all time favorite games and even though it's not really zombies, it is survival and they do want to eat you… So it's the same thing?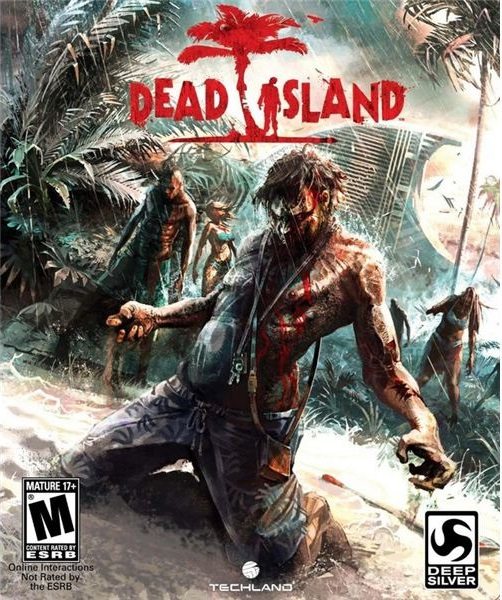 Dead Island was a game I pre-ordered and got super buzzed about and after playing it I loved every second…
…But as time has gone on this game may have aged, it's still a fantastic zombie shooter, with a fun story and lots of awesome weapons and ways to kill zombies.
But the gameplay is very clunky… But if you're wanting an open world zombie game, that's lots of fun, with loads of weapons and tons of guts, I really recommend.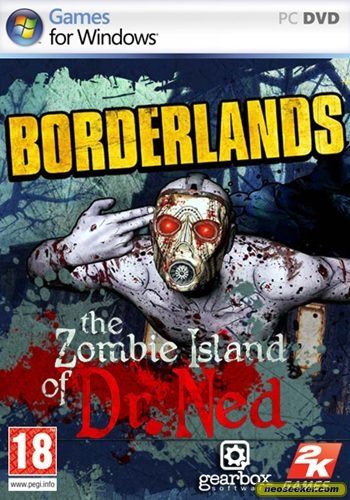 I LOVE borderlands, I love zombies… Put them both together and you get AWESOMENESS.
This is an add-on sadly, but anyone who enjoys zombie fps games will love Borderlands anyway.
It's basically a mix between a zombie FPS, and a roleplay game where you have to level up your abilities.
Something about that makes it really addictive and enjoyable.
So if you enjoy grinding, getting powerful and killing zombies this is for you!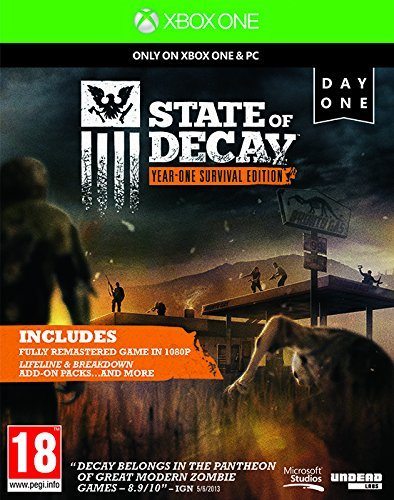 This in my eyes was the first zombie simulator game, it has cars, towns, looting and if you die then you're dead forever.
The story was awesome and there was loads of amazing features like zombies go to noises from guns, cars, people etc.
You can build bases, save people and level up.
The gameplay is a little clunky, but it still holds up strong and won't get in the way.
Blood And Bacon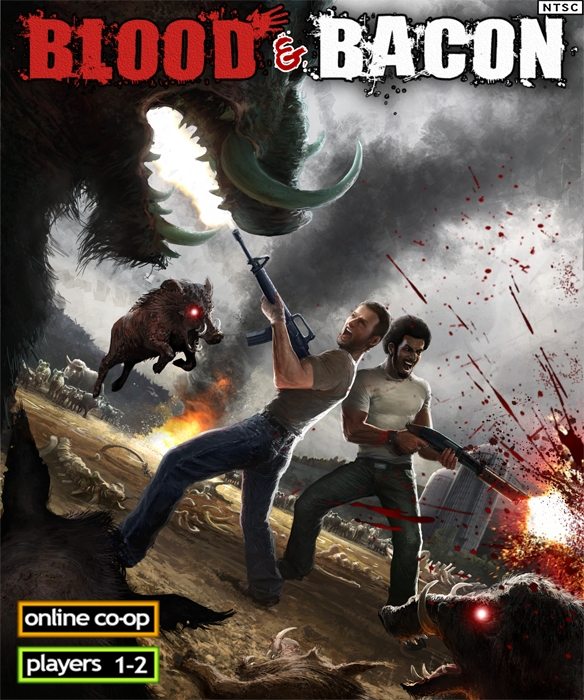 Want unexplainable craziness? Like games that just explode with killing and explosions and guns and just mayhem.
Then just check this game out. It's a dollar and it's one hell of a shooter.
I mean it's mental, it's craziness and you'll often wonder what you're playing. But some of the best games are just messy and awesome and I really love that about this awesome game that costs a damn buck!!
Wahooo!
You like Resident Evil? I do and even though the fanbase of this game give it a really hard time, I have to say that this latest release is pretty amazing.
They fixed everything, took loads of advice from the fans and made something really awesome.
It's a solid game, with the only downside being the lack of an online community. But other than that it's really worth the great price.
Seriously you save loads of money and get the game instantly.
Unturned

Minecraft + Real Zombies.
This block shooter is lots of fun. First, it's completely FREE, there are cars, helicopters and a mass of other weird stuff going on.
You have petrol, building and you can even raid an army base.
It's not my favorite zombie shooter, but I know there are people who'll love it deeply.
S.T.A.L.K.E.R.: Call of Pripyat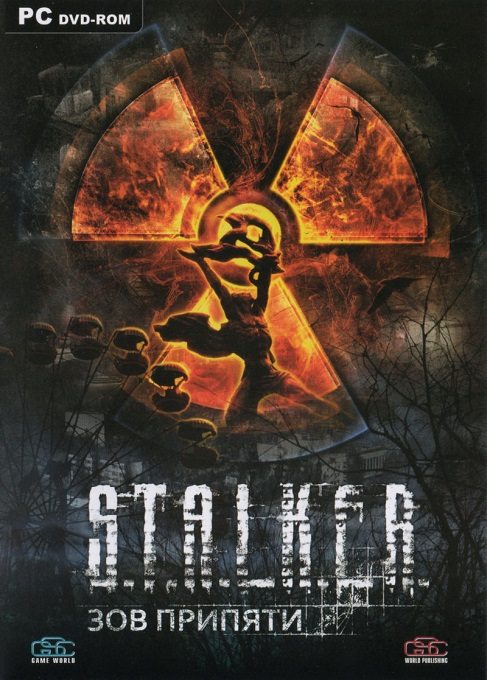 I'm not sure what you'd call this game, is it a zombie, an alien or just a weird creature shooter?
Either way STALKER is something different and a lot more scary than most the games on this list.
The story is great and this is a true game, it's a little old, but honestly, the STALKER series is one of the greatest and this game really holds strong.
Project Zomboid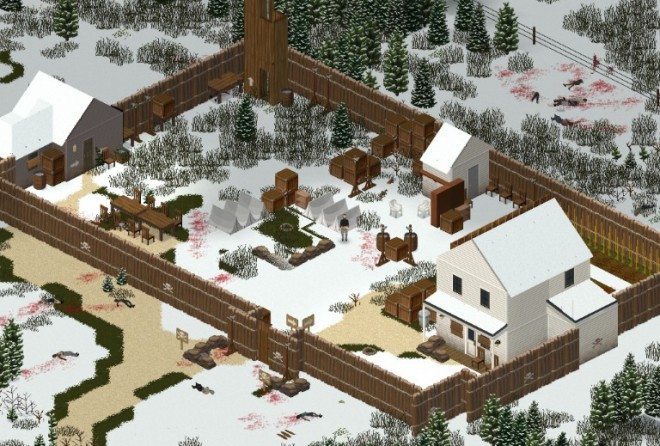 This isn't my type of game but I just couldn't resist having it on the list. It's a top-down zombie survival game.
You can do almost anything, it's more based on strategy than the others on the list.
It's open world, with cool top-down graphics and I know it will appeal to the old school gamers!
I hope you've enjoyed this zombie list. I put a lot of time into it and it's a work in progress that will be added to whenever I find more killer zombie games. I hope you have an amazing day. Oli.