I am lucky in that when my wife and I bought this place it had an extra room that we did not need and it was agreed it could be a game room. I have changed it quite a bit over the years and have a good idea of what you need for a functioning, comfortable and awesome game room. Just down below I have the basic ingredients for what you need for your ultimate gaming room setup.
---
Building The Ultimate Gaming Room
Here are the essentials for your ultimate gaming room.
---
Gaming TV
I have a few TV's in my game room as I have some retro consoles, but I wanted to suggest a really good TV for you guys.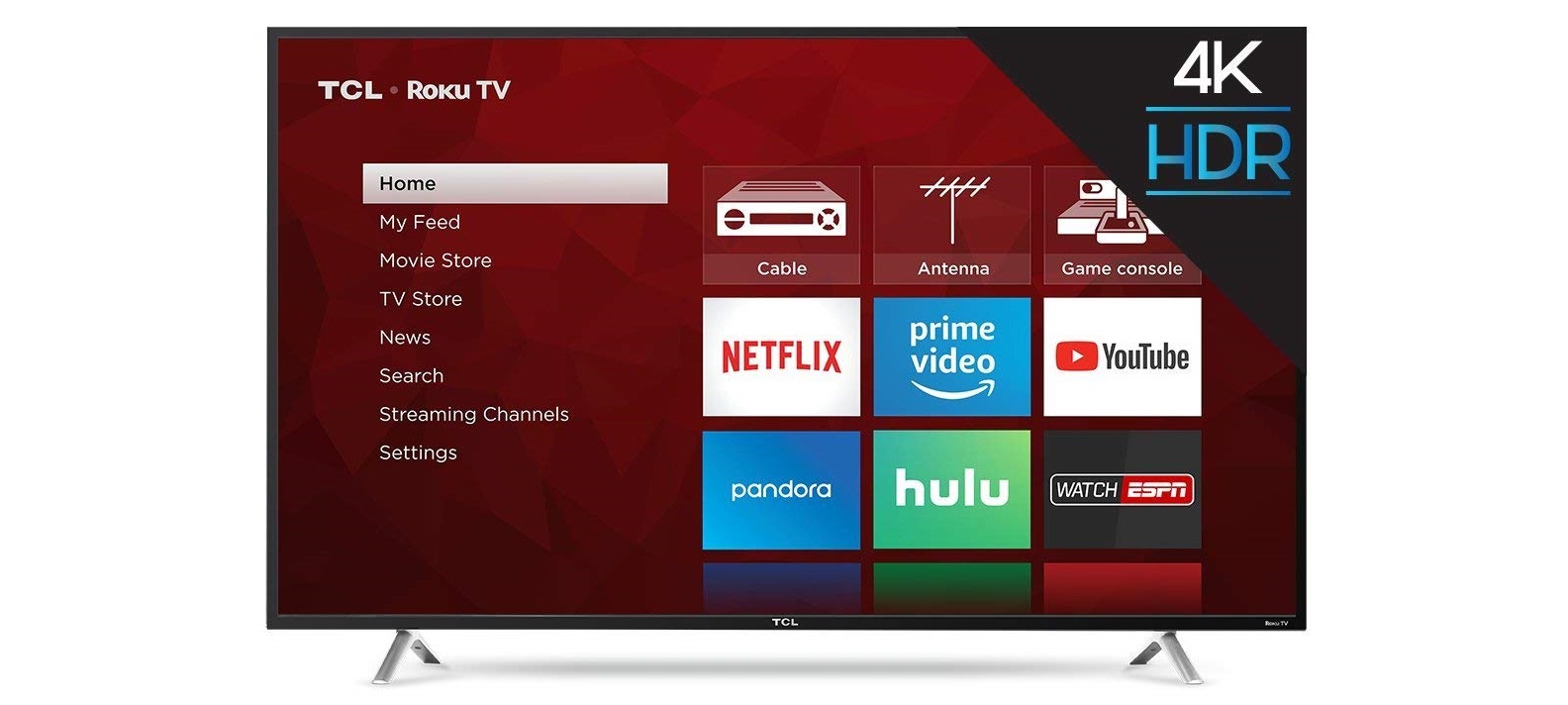 This gaming tv is a very affordable large screen 4K TV which is perfect for modern gaming. It does also come in 43, 49 and even 65-inch sizes. I think that the 400 bucks asking price is more than fair and I certainly have no complaints about this. It has a very fast refresh rate so you will not get that nasty motion blur that some TV's have, this along with the very low latency make it ideal for gaming.
It has three HDMI ports so there is one for your PS4, Xbox One, and Switch. I do have a couple of HDMI splitters on mine, but I feel for most folk, 3 HDMI ports are more than enough. This is a Smart TV with Roku built in so you are good to go for all your streaming services. Netflix, in particular, looks fantastic on this TV. If you want a good priced 4K TV, you really cannot go wrong with this one. 55 inch is perfect for my setup, but go for what one fits your room best.
---
TV Stand
I am not really a fan of having a TV on the wall so I have this awesome TV stand. Having a TV stand also gives me space to put a few consoles on too. The Whalen Furniture AVCEC65-TC Table Top TV Stand is my entertainment center of choice and it can handle a TV up to 71 inches. The woodgrain and black looks awesome and it goes great with the TV I just suggested.
The shelves are all tempered glass so they are super strong. At a little over 150 bucks, I think the asking price of this entertainment center is a steal!
As you can see this has three good sized shelves. The shelves are far deeper than you would think so you can house a lot of stuff on here. I have my three main consoles, but I also have the SNES and NES Classics on here too along with a PlayStation 3 and Xbox 360 and I still if I organized things more could fit more on here. If you have just the one games console, those extra shelves would look awesome with some figures or collectibles on them.
---
Gaming Monitor
As well as console gaming, I like to do some PC gaming too. I went for this full HD Gaming Monitor as it is the perfect size for my game room. It means I can sit close to my PC and the monitor is the perfect size. The picture is full HD and my Steam games look awesome on this thing.
Best of all is that it only costs a couple hundred bucks. With a fast refresh rate and practically no latency, I have no issues with this monitor at all.
Most gaming monitors do not have speakers, but this one has stereo speakers (which saves you having to buy extra speakers) so out of the box it is ready. With both DVI and HDMI, you will have this up and ready for gaming in no time at all.
---
Gaming Desk

If a gaming PC is in your game room, you need a cool gaming desk to put it on. I love this corner desk as it looks so cool! This is made with a strong steel frame and black glass. It looks great and it actually goes really well with the TV stand I suggested earlier.
It gives you all the room you need for your gaming PC, but as it has a corner and another part of the desk you have a lot of other room for things like drawing, working and even a space to put some of your more awesome and larger collectibles.
It is pretty mind blowing that they are able to sell this desk for under 100 bucks. I have not heard any complaints with this desk and it is perfect if you want a desk for your PC, but would also like a bit extra room for display or even for working.
Optional: Triple Monitor Setup

One of the best things about this desk is that thanks to its large size you could actually have some kind of triple monitor setup. Not only that, the configuration of this desk would allow you to get pretty creative with how you actually do this.
Many people say that once you have experienced a triple or even quadruple monitor setup there is no going back!
You can get this triple monitor setup here.
---
Gaming Chair

Picking the right gaming chair can be tough. When I first did my gaming room, seating was where I cut corners and I went for the cheapest couch that Ikea did. Let me tell you it was more comfortable and less painful sitting on the floor. This gaming chair is one of the most comfortable and stylish gaming chairs you can get.
It is made with a strong body, but thanks to the foam and the leather covering they have used it is going to be very comfortable for you to sit in.
What makes this chair extra cool is that it comes with an ottoman and it can recline. This way you can really relax while you are gaming or watching something on Netflix. It can even swivel around 360. So if you are in the middle of a game and someone comes in the room you can slowly rotate around to face them like you are a James Bond villain.
This is a chair that is also very easy to look after and a wiped down with a cloth and some cleaner is all it ever needs.
One extra pro tip that I want to give you is to stay away from racing chairs. I know that they look really cool, but in my experience, they tend to be very hard, uncomfortable and usually very overpriced for what they are offering.
---
Best Keyboard

For only 30 bucks this Mechanical Gaming Keyboard is a steal. It feels great when you are gaming and even though the price is cheap the quality is not.
I was very impressed with how robust this thing felt. Not only does it function very well. I found that it is one of the coolest looking keyboards at this price range. The LED lighting does more than just let you see the keys, it really brings it to life and helps it look really cool.
---
Best Mouse
The Logitech G502 gaming mouse is a really awesome mouse and as I write this it is only fifty bucks which is a great price. It is nice and lightweight, but at the same time feels very solid. It could not be any more precise with its movements which is great for first person shooters.
It also offers your 11 programmable buttons which is great if you play MMO's or other games that require a lot of hotkeys. You can even program the lights so they fit the rest of your setup. If you want a mouse that is made with gaming in mind, this one here is perfect for you.
---
Gaming Headset/Microphone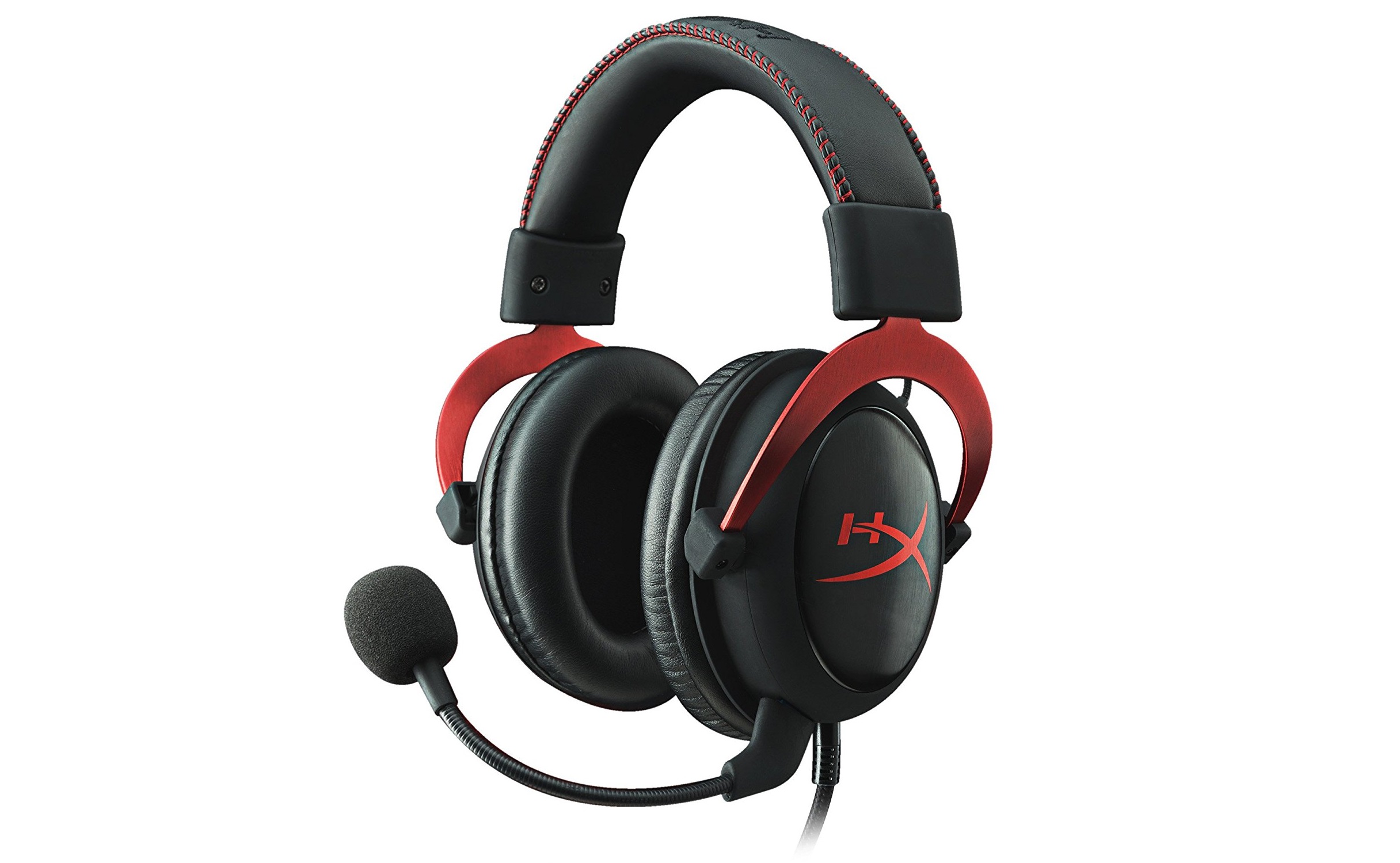 I wanted a headset that would work with my PC, PlayStation 4 and Xbox One and that is exactly what the Hyperx gaming headset gives me.
The microphone is fantastic and I have never had any complaints. Well, I have had complaints about my horrible strategies, but not the quality of my voice when giving said horrible strategies. The headphones are really phenomenal.
I have used these quite a bit while playing on the PS4 and games sound even better than they do through the TV. The night before I wrote this I actually played Red Dead Redemption II and the ambient sounds of the game were amazing through this headset.
---
Gaming Computer
PC snobs will tell you that this PC is no good and that you need to build your own.
That is all well and good, but if you are like me you want to buy something that you do not have to mess around with. The CYBERPOWER Xtreme Desktop Gaming PC is a fantastic gaming PC and even when you factor in the monitor, you are looking at just over a thousand bucks.
It has all the ports you need and is fairly powerful. Rather than give you a rundown of the specs. I will let you know what kind of games I play on this as I find that far more useful.
I have played games like The Witcher III, Overwatch, Grand Theft Auto V, Titanfall 2 and Call of Duty WWII on very high settings and had no problem at all. The games look good and they run very well.
This is all achieved without me even messing with the settings at all so if you are more technically minded than I am you could probably get these kind of triple-A titles looking even better!
---
Portable Gaming Screen For Friends
I will admit that this Personal Gaming Environment is a bit of a luxury item for a game room, but it is one that I think could be fun and pretty useful. If you do not have the space for multiple TV's in your game room then something like this is perfect.
A friend can game on here while you are using the TV, you can have LAN matches and you can even use it yourself to watch a movie while you game at the same time. This only costs 300 bucks and it takes up very little space so if you are looking for something extra for your game room. This could be a very nice touch.
---
Personal Touches
While I have touched on the main aspects of your ultimate game room such as your TV, desk, computer and so on. I want to really encourage you to make the game room your own. This is not really done by your collection or the consoles that you have, but by all of the personal touches. I am talking about things like posters on the wall, action figures on the shelves and little collectibles here and there. This is what really makes a game room your own and in all honesty is one of the most fun things about having a game room.
One extra bit of advice I want to share in this regard is that in terms of the walls, sometimes less is more. I used to have posters wall to wall and it was too much. I now have a couple on each wall and it looks way cooler, plus I get to have fun changing things out every now and again.
---
Having your own gaming space is really cool and it is one of my favorite things in the whole world. While you may be looking at all the stuff up top and trying to figure out how you can afford all that. Just remember a game room is not created overnight, buy a little piece at a time.
Sometimes you may have to get a stop gap desk or chair until you have the funds to get the one you really want, there is nothing wrong with that at all. It just means when you do get to make that upgrade it feels all the more sweeter.
So please have fine building your game room, but also remember to have a lot of fun actually in it as that is what it is there for.